Alison Slack was on the cusp of giving birth to her third child and on the cusp of a historic snowstorm about to hit Washington, D.C., when her son Sean Peters was diagnosed with insulin dependent diabetes. He was 17 months old — too young to comprehend. No one in the family comprehended. They just proceeded together.
"In order to keep his blood sugars low," Alison remembered, "we had to prick his finger 8-10 times a day and we had to give him shots between 4-6 times a day. And it took two of us to do that."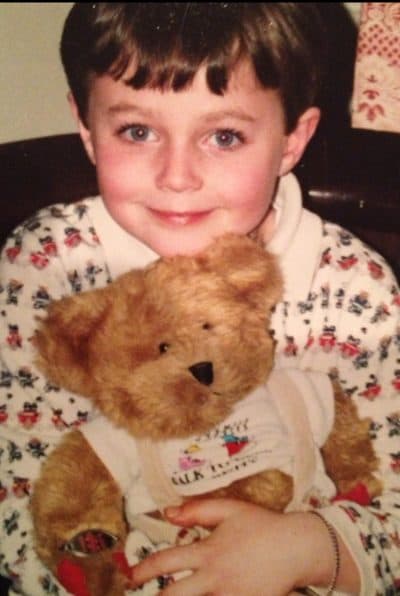 Sean called the finger sticks "beeps" because of the noise the glucometer made, and the insulin shots "bums," because that's where he got them. It was toddler genius.
Life was more deliberate, and far more uncomfortable for Sean than for other children. But his essentially sunny self never had time for self-pity.
"I am so proud of him," said Alison. "He knew that we loved him. And he knew that we knew he loved us. The 'I love yous' were just—it was like an 'I love you' soup!"
The Joslin Center Diabetes Camp, where Sean spent 15 years, was transformational. For two weeks as a camper when he was young, and then, when he was older, all summer as a counselor, his differences were erased. He had always been compatible with anyone, but in camp, there was no need for explanation.
"All these kids are so different," said Alison, "their backgrounds, their interests, their personalities — and yet they are so close, and it's one really awesome close group. That's the thing. They recognize in each other what they have, they have respect for each other. They know what each other has gone through."
As a counselor, Sean took on the most difficult campers with tenderheartedness — the ones who were newly diagnosed and having tough times adjusting. After his death, his mother found a letter. It was full of 10-year-old repartee. Alison laughed, recalling.
"And then he said, 'I respect four people in my life: my mom, my dad, Jarrod Saltalamacchia of the Red Sox, and Sean Peters'!"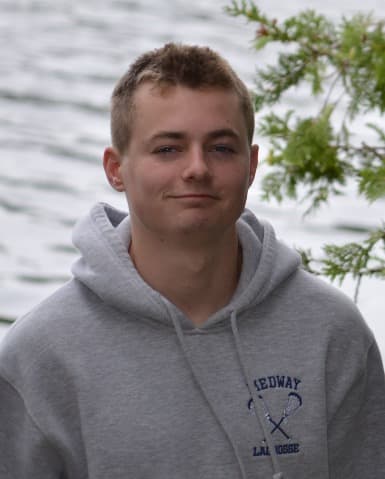 Sean threw himself into sports — baseball, ice hockey, soccer — before deciding on lacrosse in high school and college. He came up to the shoulders of other players.
"He would play through injuries, play through high and low, come off the field and test himself, give himself a shot and go back on the field. It was just amazing!"
At a UMass senior game last April, Sean scored two goals. The team won. Shortly afterwards, he fell into an unexpected diabetic coma.
For six days, he lay in the ICU.
"When word got out, we had 60 campers in the hospital in the ICU — from California, Ohio, Pennsylvania, Florida. I mean, it was in the middle of exam week — they dropped everything, flew here, drove here. It was unbelievable. It's amazing to us that in losing him we've gained so much a deeper understanding of who he was," said Alison.
During the funeral, Camp Joslin campers filed up, and they sang old songs together.