Formula 1's drivers have reacted with dismay after the FIA increased the maximum fines which can be imposed to €1m (£873,000) ahead of this weekend's United States Grand Prix.
The sport's governing body announced it has quadrupled the maximum sanction stewards can impose on a driver from €250,000, stating the amount had been static for the last 12 years and "does not reflect the current needs of motor sports".
The news came as a shock to many of the drivers though, with Mercedes duo Lewis Hamilton and George Russell among the most vocal critics of the move and both wanting to know where the money collected from fines will be spent.
"If they are going to fine us €1m, let's makes sure that 100 per cent of that goes to a cause," Hamilton said.
"There is a lot of money in this industry and there is a lot more that we need to do to increase diversity, improve access and create more opportunities for people who don't have an opportunity to get into a sport like this.
"That is the only way they will get that money from me."
Grand Prix Drivers Association director Russell echoed Hamilton's calls for the FIA to use money from fines for the betterment of motorsport and expressed his concerns over the financial impact such fines could have on drivers.
"I think it's pretty ridiculous that a driver could be fined €1m," Russell said "In my first year of Formula 1, I was on a five-figure salary and actually lost over six figures in that first year from paying for my trainer, paying for flights, paying for an assistant – and that's probably the case for 25 per cent of the grid.
"We're doing what we love, so we're not complaining about that. But if you take a year-one driver who probably by the end of the year is losing over €100,000 because of the investments he has to make, you fine them a million. What's going to happen?
"If they truly believe a €1m fine is worthwhile and it's going to be reinvested into the sport, then maybe one of the drivers who's being paid a lot is happy to pay that fine, but it seems obscene."
Red Bull's Max Verstappen was among the other drivers who expressed their concern and bemusement over the steep increase in the maximum fine permitted to be imposed.
The now three-time world champion was infamously fined €50,000 during the 2021 season for touching the rear wing of Hamilton's Mercedes following the Brazilian Grand Prix qualifying session and questioned what offence would need to be committed to lead to the new maximum sanction being levied.
"If touching a rear wing is €50,000, then I would like to know what €1m is," Verstappen said, joking: "Then maybe we can also sponsor the bottles of wine. I'll get ready."
Daniel Ricciardo, back in action for Alpha Tauri in Austin after missing five races with a broken hand, called it "scary", and Haas' Kevin Magnussen branded the move "ridiculous".
Charles Leclerc agreed with Russell's sentiments that the fine was way beyond what others on the grid are being paid.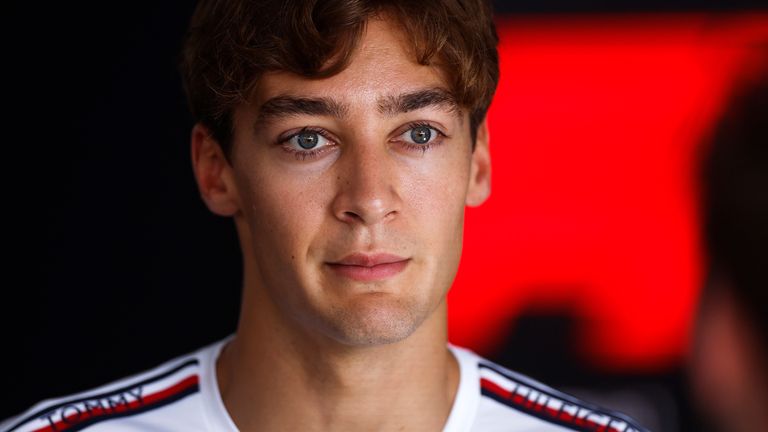 "It is a huge amount of money, so again, I have no idea about what deserves a €1m penalty," the Ferrari driver said. "I mean, some drivers are making less than that, so it's a lot of money."
Hamilton has recently found himself having to pay up when was fined €50,000 – half of which is suspended for the remainder of the season – in the hours after the race on October 8 in which he crossed the circuit following a first-corner crash with team-mate Russell.
But seven days after the incident in Lusail, and in a largely unprecedented move, the FIA issued a statement confirming Hamilton's actions are under review, which read: "In view of Lewis Hamilton's role model status, the FIA is concerned about the impression his actions may have created on younger drivers."
It is understood the FIA is planning to meet with the seven-time world champion in Austin and while it is unlikely Hamilton will face additional penalties, with the FIA opting against taking the case to the International Court of Appeal to increase his fine, harsher punishments could be handed out in the future for a similar infringement.
The 38-year-old admitted he was in the wrong and did not believe he was singled out, but felt communication from the governing body needed to improve.
"I don't think I was singled out," Hamilton said. "Ultimately, it was just poor communication – I don't think what they said is what they meant.
"They are looking into how they can tackle these things going forward to make sure it doesn't happen again. There was a karting incident where a kid was hit when he walked on to the track, so we need to make sure we focus on safety and that was the root of it, but they need to speak to their PR agent to do a better job.
Source: Sky Sports